Al Reef Fair Trade celebrates the 8th of March by participating in the WFTO International Women's Day celebration social media campaign using the hashtag #fairchancesatwork . See women's pictures with the Gender Equality poster and what they said about the International Women's Day.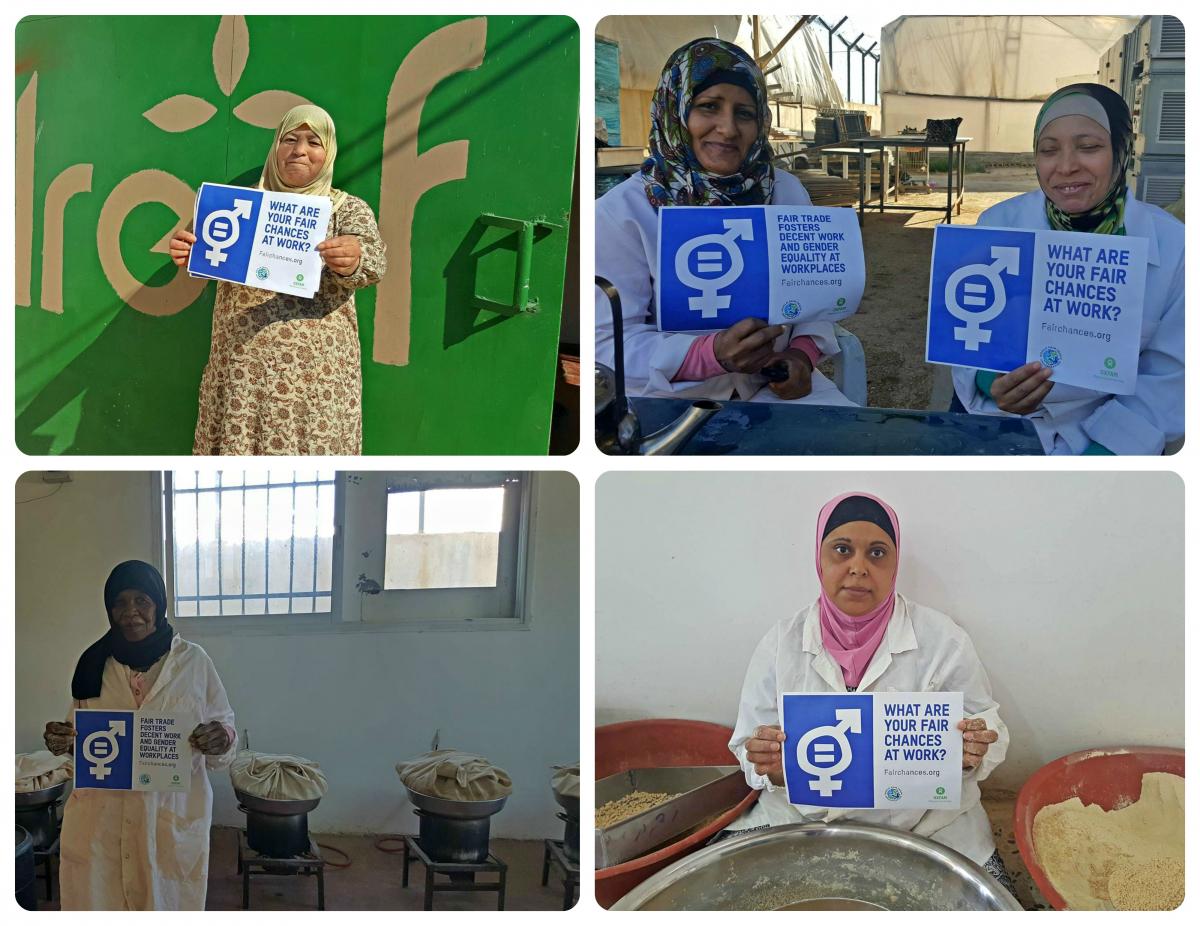 "Gender equality and decent work are achieved through fair wages and equal opportunities to learn and develop ourselves to become active members in the society and contribute to improving the life of our families and country" Saide Abu Zeid, member of the Women's Couscous Cooperative in Jericho.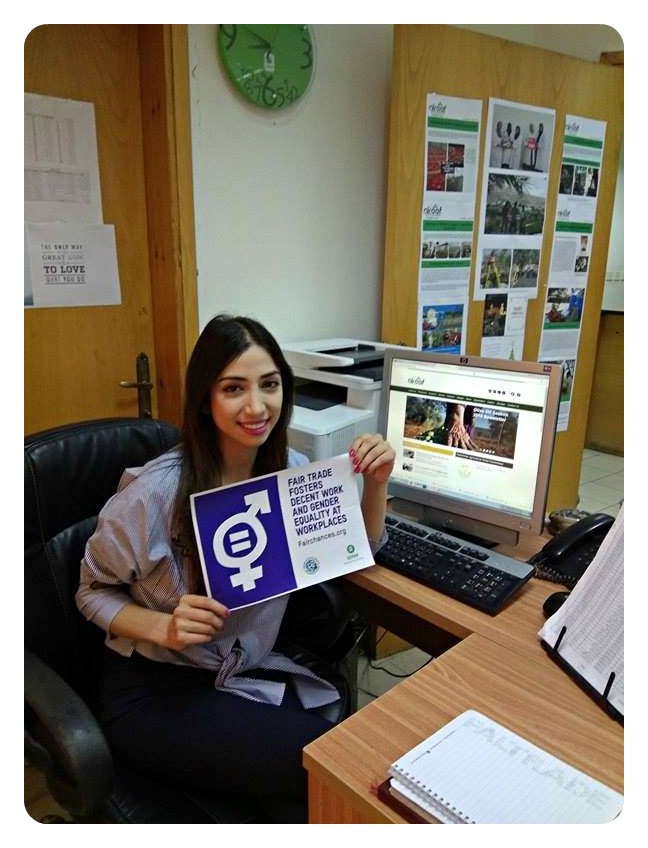 "As a woman working in Al Reef Fair Trade, gender equality is achieved by being given equal responsibilities and where evaluation of my performance is based on my professional criteria" Nawras Ateeq, Public Relations and Marketing Officer.
#fairchancesatwork #InternationalWomensday #FairTrade #WFTO
Stay updated with us on our facebook page: https://www.facebook.com/AlReefFairTrade/